Posts in category 'Uncategorized'
Site of the day - PickyDomains.com, world's first risk free naming service 
http://www.ohgoodypartyfavors.com/
I started my company, Oh Goody! Party Favors, in March, and I launched the website in April. We sell affordable, quality party favors — about $3 to $8 each — for kids' birthday parties.
I have an 11-year-old and was surprised at the money parents spend on goody bags for guests, and they're just filled with junk. For one of my older son's birthday parties a few years ago, I went online and bought a bunch of unique Beanie Babies from eBay to give out as party favors, and parents just raved about it. That got the wheels turning.
After I had my second son two years ago, I started looking for a career change. I'd had a Web design company before, but that business is so much about building relationships, and I don't have that much time anymore.
I kept coming back to this idea of party favors. I spent the last couple of years writing the business plan and doing the market research, and then I realized that at some point you just have to go for it. My son was sleeping through the night and I had more time and energy to devote to a new business.
I bought my initial inventory and built the website. My startup costs totaled about $3,000. It's been a very slow start, but I'm hopeful that will change after I invest some time and money into marketing.
[Via - CNNMoney.com]
5 Legitimate Sites To Make Money Online
Startups Founded By Former Google Employees - VinAudit.com Review
5 Risk Removal Strategies To Boost Online Sales
PickyDomains - startup that caught everyone by surprise
From 0 To $30,000 A Month With Dropshipping
Off the Books: The Underground Economy of the Urban Poor
How TribeHR Turned Simple Idea Into Millions
The Frugal Startups - 29 Bootstrapping Resources That Will Save Your Startup A Ton Of Cash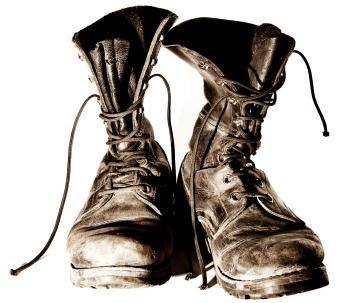 Just launched a startup? Chances are you are on a very tight budget, counting every penny, bootstrapping anything and everthing you can and reading every 'frugal' column and blog post you can find. Here's a big list of bootstrapping resources that can save a ton of cash for pretty much any startup.
1. Bitrix24.com - Free CRM, planner, project manager, document sharing (limited to 12 employees)
2. PickyDomains.com - Pay per result naming service, $50 for domain/name/product line, slogan.
3. Reddit/Freebies - Community moderated daily updated freebies list.
4. AppSumo.com - Groupon clone for buying enterprise software.
5. JetRadar.com - Low airfare meta searchengine (searches through 700+ airlines to find best deals normally available through direct purchase on airline sites only).
6. SideJobTrack.com - Free invoicing.
7. MoneyBookers.Com (Skrill) - PayPal alternative, cheap way to accept online payments/credit cards (25 cents + 3%, please refer to site for exact details)
8. Kodesk.com - Office sharing. You can both buy and sell extra office space, including by the hour.
9. PRLog.com - Free press-release distribution.
10. InternMatch.com - Own slaves legally.
11. RetailMeNot.Com - Discount coupons, business section available.
12. OpenOffice.Org - Free MS Office alternative.
13. WaveAccounting.com - Free online accounting SaaS
14. SysAid.com - Free helpdesk software. ZenDesk.com is worth paying for.
15. CouchSurfing.com - Yes, I do want to let complete stranges sleep in my house for free (so I can do the same when I travel).
16. SubmitYourStartup.Com - Partly outdated list of sites that accept startup submissions.
17. Vator.Tv - Social network for startups
18. LowerMyBills.com - Loan/Insurance/Internet Provider/Phone Carries comparison service.
19. Score.Org - Free consulting from retired entrepreneurs (available in certain areas only).
20. Logaster.com - Free logos. Bad English gratis.
21. 99Designs.com - Cheaper alternative for design work. Designers hate the site, so it must be good.
22. MinuteBox.com - Hire doctor/lawyer/coffee enema expert - pay by the minute. Lots of experts, typical pay is around $2.50 a minute. Not sure, but there's probably some sort of minimum required.
23. HelpAReporter.Com - Free publicity (pitch your business directly to journos working on certain stories).
24. AVG - Free antivirus.
25. Weebly.Com - Free website creator.
26. GotFreeFax.com - Send free fax online. Limited to 3 pages, US and Canada only.
27. RememberTheMilk.com - Free To-Do list, iPhone and Android support.
28. Zamzar.com - Free online file converter. Let's pass a law that mandates that only one extension (how does .file sound) is allowed!
29. Join.Me - Free webcast/webconference SaaS.
P.S. I have not included eBay, Skype, etc. since everybody knows about those. Did I miss something? Send me a message.
[Via - NicheGeek.com]
From 0 To $30,000 A Month With Dropshipping
Inbound Marketing: Get Found Using Google, Social Media, and Blogs
How TribeHR Turned Simply Idea Into Millions 
Seven web productivity tools that'll maximize your efficiency
Looking for domain name ideas? Use these tools
Site of the day - PickyDomains.com, world's first risk free naming service 
Commuting on Florida's highways often feels like bumper cars with Ferrari engines. So what would happen if those heavy-footed douches no longer faced the specter of speeding tickets?
Thanks to a couple of enterprising young entrepreneurs, we might just find out.
Indian River County's Ian Sidles, age 25, and Dustin Boring, 30, incorporated Pre-Paid Auto Club in August. The company provides "speeding insurance." Pay dues starting at $9.99 a month, and when you receive a moving violation, the club takes care of associated fines, traffic school costs, and legal fees.
It's like the Hair Club for Men. Sidles and Boring are not only presidents of the firm, but they'd also make good clients. Sidles says epiphany struck when he was nailed for speeding twice in a week. He says he was wrongly accused of blasting his Dodge Charger past a police radar gun at 90 mph in a 70 mph zone. (Besides two speeding tickets in Vero Beach, Sidles's driving record also includes operating a vehicle without a valid registration and not wearing a seat belt.) "I told Dustin: 'Dude, there should be insurance for this kind of thing,'" says Sidles, an IT guy who declined to name his regular employer because they don't know about his new business.
His partner, Boring, is also the founder of iLoveDrinks.com, LLC, according to state corporation records.
Their speeding-insurance business model works like this: "Basic" members are allowed to submit claims every 60 days, there's no limit for "premium" members, and the company won't reimburse tickets for zooming more than 19 mph over the limit or violations in a school zone. "We don't want to encourage bad driving," Sidles explains. "But people make mistakes. We just want to take some of the burden off of drivers."
When we talked to Sidles last week, he told us the firm only recently began operating and has just two members. But the novel concept has many more fans — 1,774 on Facebook, to be exact.
Don't count former Florida Highway Patrol spokesman and trooper Pat Santangelo among them. One thing the Pre-Paid Auto Club can't do anything about: expensive points on a driver's record. "Unless they're taking care of those points, you're wasting your money," Santangelo, who's now a spokesman for Miami Mayor Tomás Regalado, grumbles when told of the concept. "Nice try, though."
[Via - MiamiNewTimes.com]
VHS May Be Dead, But iMemories Found A Way To Make Profit From Old Tapes.
Duda Mobile Takes On iOS And Android
PickyDomains - startup that caught everyone by surprise
From 0 To $30,000 A Month With Dropshipping
Off the Books: The Underground Economy of the Urban Poor
How TribeHR Turned Simple Idea Into Millions
Site of the day - PickyDomains.com, world's first risk free naming service 
Mike Ash, who had worked in restaurants since he was 15 and earned a degree in hospitality management, hoped to one day open his own eatery. But as the years went on and he managed various restaurants and cafeterias, Ash, now 35, figured he was unlikely to ever save enough money to open his own place.
Then, flipping through a Costco circular in 2010, he saw an ad for the BikeCaffe, a British franchise concept that had recently come to the U.S. The idea was as simple as the name–a mobile coffee shop mounted on a four-wheel cycle, complete with Astoria espresso machine, blender, pastry bin, refrigerator and sink.
Ash signed on as one of the first U.S. franchisees and began fueling up downtown St. Petersburg, Fla. Today you can find him on the corner of Fourth Street and Central Avenue–or sometimes, especially if it's extra hot or rainy, inside the BB&T bank building. On weekends Ash sets up his mobile java machine at festivals and events.
Eventually, Ash hopes to step back from the grinder. "I would love to own multiple carts and spend my time marketing them," he says. "But until then, I still enjoy it. It's a pretty awesome job."
He filled us in on what it's like to be the go-to guy for to-go coffee in downtown St. Pete.
Coffee from a bike?
That can't be very good. The coffee is really, really good! It's all fair-trade organic tea and coffee, and I think we're the only place in downtown St. Pete that carries that. The biggest comment I get is, "You can't make all that stuff on your bike, can you?" Our menu is the same size as Starbucks'; we can make macchiatos, lattes, chai–everything. We also make smoothies.
All the drinks are made to order. It's a little slower than pouring drip coffee, but the quality is 10 times better.
How do you like making your own schedule?
It's kind of weird to start a business thinking you can work your own hours. But you end up working the same number of hours as before, usually more. At the same time, it's kind of cool that it's yours, and what you put into it, you get out of it. I'm always working. I get here at 6:20 a.m. to set up and leave around 4:30 p.m. I also work weekends, so at least 50 hours a week. In 16 months, I've missed only three days.
What's your biggest seller?
Lattes are always popular. People also like my seasonal drinks. I have a chalkboard and carry three or four specials per day. I usually create them myself, things like eggnog lattes, mocha peppermint hot chocolate or caramel toffee nut lattes. We have a lot of freedom to experiment.
Do you get a good workout riding the bike?
Well, the thing weighs about 400 pounds. I don't think I've ever ridden it more than half a mile at a time. It's geared super low, so if there are no hills or rough terrain, it's easy. You wouldn't win any races on it. Florida is pretty flat, so I'm lucky with that.
What's the biggest misconception about your BikeCaffe?
People assume I sell hot dogs. Every day someone comes up asking for one.
[Via - Entrepreneur.com]
Beyond Facebook – Twenty Some Social Tools Your Business Should Be Using
Will Social Intranet Gobble Up CRM? Yes, And It's Only A Matter Of Time
Duda Mobile Takes On iOS And Android
PickyDomains - startup that caught everyone by surprise
From 0 To $30,000 A Month With Dropshipping
Off the Books: The Underground Economy of the Urban Poor
You know about Facebook, LinkedIn, and Twitter. You might be using them every day for business and consider yourself a social media professional. The fact is there are a lot more social tools that aren't social networks, and quite a few of those definitely deserve your attention.
1.       Social Intranet.
What if Facebook included all the elements of SalesForce, Dropbox, Google Calendar, BaseCamp, RememberTheMilk and WhatsApp? That's social intranet for you – a private corporate social network that helps you work with clients, collaborate with co-workers, share files, exchange ideas and vote on next week's cafeteria menu – accessible 24/7 from PC, mobile phone or iPad. Social intranets come in different shapes and sizes – some are small business friendly with a generous free package (like Bitrix24), while others are created for Fortune 500 type companies and can easily cost over a million dollars (like Jive Software).
2.       Social Bookmarks.
Reddit, StumbleUpon, Delicious and Digg are just two examples of social bookmarking sites. While they are fun just to browse, they do have a business angle to them. First, influencers (journalists, bloggers, early adopters) read them. Second, they (especially Reddit) are capable of driving tens of thousands of visitors to your site in a single day – that is, if the news about your website or service makes it to the front page. Finally, most social bookmarking sites offer very affordable (3-5 cents per click), ultra-targeted PPC campaigns that you can run in relevant subsections.
3.       Social HR
Social HR solutions tend to fall in two categories. The first kind, like TribeHR, is a lot like social intranet, making it easy for workers to communicate with their HR departments online for things like vacations, benefits and sick days. The second kind, like TalentBin, are used mostly for recruiting. They scan social networks, like Facebook, Twitter, Klout, LinkedIn and suggest candidates who have the biggest social footprint in the field you are interested in.
4.       Social Outsourcing.
OK, so it's really called crowdsourcing – but since you have multiple applicants with ratings and different feedback mechanisms, that's what modern crowdsourcing is – social outsourcing. Unlike social networks, where bigger is better, you'll get the most value from relatively small highly specialize sites. Need cool domain name? For 50 bucks, the crowd at PickyDomains will generate hundreds of awesome unregistered suggestions and you only pay if you decide to use one of them. Need a new T-Shirt design? Yes, there's a crowdsourcing service that does just that called Threadless. Ran out of marketing ideas? IdeaBounty to the rescue.
5.       Social CRM
Customer relationship management solutions that integrate social media (Nimble, Insightly, HootSuite) are now growing faster than traditional CRMs. Suppose you are about to meet a new client. What's on his or her mind? With social CRM, with one click of a button you'll see the last 10 tweets, Facebook posts and LinkedIn updates made by that person. Social CRMs are also capable of instantly notifying you when your company is mentioned in social media. You can also set it up to alert you of certain keywords, like 'trademark lawsuit' (if you are a lawyer) and create your own list of prospects as soon as these people need your services.
6.       Social Learning
While a lot of people think that the term 'wiki' comes from Wikipedia, the opposite is true – wikis were first and Wikipedia came later (the first wiki was called WikiWikiWeb and debuted in 1996). Modern social learning management systems (like Litmos, Moodle or Outstart) go way beyond simple wikis, and incorporate all the advantages of social networks into the learning process. You can use them to store knowledge inside the company, create learning materials, and test your employees.
7.       Social Reviews
While website owners tend to ignore social review sites like Yelp and Qype, talk to any restaurant owner and they'll tell you how much their business can be affected by a single Yelp review. Social reviews are starting to play an important role internet based businesses as well. Rotten Tomatoes and MetaCritic, for instance, already have a visible effect on Netflix rentals and game sales. As with crowdsourcing – watch for small niche sites that can be highly relevant to your line of business.
Source - Beyond Facebook – Twenty Some Social Tools Your Business Should Be Using
See also:
Will Social Intranet Gobble Up CRM? Yes, And It's Only A Matter Of Time
CRM basics: Converting Leads and Business Processes
Duda Mobile Takes On iOS And Android
PickyDomains - startup that caught everyone by surprise
From 0 To $30,000 A Month With Dropshipping
Off the Books: The Underground Economy of the Urban Poor