Posts in category 'Uncategorized'
This blog post originally appeared in my Medium blog. This is where I plan to post my thoughts on the industry, share marketing tips that worked for us and do other types of postings are more appropriate for a personal, rather than the corporate blog.


You want your SaaS to be successful. You want it to conquer the world. So you are sitting in your SF headquarter, making plans. You are probably thinking that your Silicon Valley office address gives you a tremendous advantage — you have access to the best talent, 'smart money', billionaire mentors and so on. Yet, you might soon find out that your plot for world domination is flawed and hardly any sales come outside US. So, what's going on? 

1. Why localize your SaaS? 

So, why even bother? It's not that everyone doesn't speak English, there are two real advantages when you localize your SaaS. First, many developing markets grow faster than US. Case in point — India is expected to add 60 million NEW internet users this year. Second, there is a lot less competition in many of these markets, meaning that you'll acquire new clients faster AND cheaper. In our case (that would be Bitrix24.com) India brings in 1/3 of US revenue, but the cost of acquisition is 1/5th , and we see this in other markets, like Brazil, Nigeria and Mexico. Granted, this is not a universal rule, but it is something to keep in mind, if you what to stretch your marketing dollar. 

2. Translation is not enough 

Many services erroneously thing that if they want clients in Germany or Russia, all they have to do is add German and Russian languages and perhaps MySaaS.com/de/ru page. Nothing could be further fr om the truth. In many countries, like the two I just mentioned, there are laws that mandate that certain data absolutely must be stored inside these countries. If you want to sell in Europe, google Directive 95/46/EC . While individual users may not care where their data is stored, banks, municipalities and large corporations do, and these have deep pockets. Complying with local data storage laws is not that hard. Amazon cloud, wh ere we store client's data, has many data centers and their European ones in Dublin and Frankfurt are fully compliant with these laws. Azure and Google cloud solutions offer similar choice. Likewise, we've launched Bitrix24.de service the same day we launched Bitrix24.com, showing our German users that we care about their needs. This matters a lot to your clients outside US. 

3. Show me the money 

The almighty dollar is your biggest enemy when selling outside US. Most of the world lives with so called 'soft currencies' but exchange rates for euros, pounds or yen can fluctuate against dollars quite significantly as well. A few countries (think Venezuela or Argentina) have currency controls, meaning you can't pay in US Dollars without special permission. Some countries require that you report expenses in foreign currencies using separate tax forms, no matter how small the amount is. We saw our sales or Bitrix24.inand Bitrix24.com.br explode once we switched to using Indian rupees and Brazilian reals for those countries. Our users no longer have to guess how many rupees they'll have to spend next month for the service 1857 or 2032. Best of all, accepting foreign currencies is extremely easy, most payment processor (BrainTree in our case) offer this service. Once a month they'll convert your euros, pounds and yuans to dollars and send it to your bank account. 

4. Find local partners 

Sure you could open office in another country. Yes, you can provide support in Polish. But it's much, much easier (and much cheaper) to find local partners who will do that for you. These people know how businesses operate in their country. They can meet your prospects in person (never underestimate face to face meetings). They understand what's important for this market. They can provide quotes and invoices in familiar formats. Partners are awesome. They help your business grow fast. 

5. Proximity marketing 

We used to be inundates with daily request like "could you please tell us which companies in Croatia are using our services, we'd like to talk to them first". There were two problems with those. First, we needed to find out who actively used Bitrix24 in Croatia. Second, we'd have to ask permission to be contacted. Then one day these requests stopped. And all we did, we simply place a real time map for Bitrix24 accounts across the globe at the bottom of our main page. Now people could see how many companies near by used our services for themselves. You don't have copy our idea exactly. You could mention this in a registration email ('Hi Mark! Thank you for registering with us, you are actually 485th person from London, who signed up this month'). But any proof that someone nearby uses the service has huge influence over people. Hey, 16978 newyorkers can't be wrong! 

So, how did these strategies work for us? US is still #1 in terms of Bitrix24.com registrations, but it's only 20% of our registrations world wide. Over the past three years, more than 4.5 million people tried Bitrix24. We will soon celebrate 1,000,000 accounts registered across all Bitrix24 domains and one account is one company typically, so that's not an easy task to achieve in just three years. 

We pay less than $10 to get a new client, whereas $30-$50 is considered standard for our industry. We got a ton of free publicity. In many countries we are the only game in town, since no one else is providing free service in their native language. 

So, who needs Silicon Valley, anyway?
Bitrix24 offers free sales management software. Use promocode TIP10 when registering your free Bitrix24 account to get extra 10GB. 
See also:
Free Salesjunction alternative
If the only yearly review you've experienced is the kind where you sit down with your boss (or your employee) and go over a careful list of praise and critiques, you're missing out. The personal yearly review is one you conduct yourself, for yourself. Not only will a personal yearly review help you gain more value from what you've experienced in the last year, it will also help you prepare for an even better next year. 


Learning from Experiences 
Every experience you have can teach you something. But you'll only gain knowledge and insight if you're open to learning, consciously analyzing situations and outcomes. Both the good and bad experiences can teach you lessons on success. A yearly review is a way to dedicate time to gaining the knowledge that's already there, waiting for you. 

Set Aside Time 
A thorough yearly review will take anywhere from two to eight hours; you can dedicate an entire day, or spread your review time out over several consecutive days. You can even stretch it out over a few weeks or a month, if you'd like; just work on it a little bit each day. By taking a longer time to complete your review, you'll have more time to ponder what you're learning as you complete it. By completing your review in a full day or two, however, you'll gain insight from really immersing yourself in your experiences and lessons. 

Ask the Right Questions 
The basic information you want to gain, initially, from your yearly review is what went right and what went wrong. In other words, what were your failures and what were your successes? 

There will be some situations and experiences that you didn't control, and you can still learn from these, but put most of your attention on the experiences, projects, and circumstances you did control. You want to gain insight on how you can change your own thinking and behavior; focusing on what's out of your control is a waste of time. 

Make a list of the Negatives and Positives, or Failures and Successes, from the past year. You can review your year chronologically, listing out each consecutive month's wins and losses. Or you can simply list them out as they come to mind, listing the major moments of the past year. 

Dig Deeper 
For each item on your Win/Loss list, ask further questions to glean insight and understanding. The goal is to understand what caused the success or the failure: what were the major factors? The key behaviors? The important choices, whether good ones or bad ones? And what influenced these key factors? 

For each item, ask questions like, "How did I get this result?" and "What were the important choices I made?" and "Which behaviors, resources, or tools were key in this outcome?" Some answers will be obvious, and it won't take you long to figure out how you achieved success, or why you didn't. Sometimes, though, there are layers of information to dig through; the most obvious factors might not be the key ones. Look for patterns as you dig through your list. Being alert to repeated choices, behaviors, or needs can help you identify the weaknesses you need to tackle, or see missing resources in your life. 

Look at the Big Picture 
Don't get too lost in the details; if you're struggling to identify the factors behind a particular failure or success, step back and look at the bigger picture. If you were in the midst of a personal life change, for example, the added stress and distraction might have caused you to lose focus and produce poor quality work. 

If you find a factor that's outside of the particular 'area' in focus, it's just a reminder that every category of life overlaps with others. You may not need to brush up on your specific work skills as much as learn how to handle residual stress, communicate better, and dedicate the appropriate amount of time to each area. Analyzing each success and failure from the past year will help you see the bigger needs. 

Define Goals, Actions, and Results 
The final step in your personal yearly review should be to set goals for the upcoming year. If you've seen particular areas which you need to improve, your goal might be to get help, take a class, or find a mentor. For the areas which gave you success, set goals that build on your strengths and expand the work you've already done. 

For each goal, you'll want to make a list of specific actions to take and the desired results you expect to achieve from each action. If you don't designate actions for each goal, you're likely to fizzle out of momentum before you get close to reaching it. And if you don't clarify the results you think you'll get from each action, you won't be able to measure the effectiveness of those actions. 

By dedicating time to review and analyze what you've done in the past year, you prepare yourself to start out the next year strong. You'll be more aware of your strengths and abilities and more prepared to handle obstacles. 

Bitrix24 offers free talent management software. Use promocode TIP10 when registering your free Bitrix24 account to get extra 10GB. 

 
The holiday season can bring a lot of cheer, but it can also bring plenty of distractions that lure your team away fr om their normal productivity. You don't want to be a Scrooge, but you also can't put projects on hold just because everyone is feeling festive. Here are some strategies that will help you keep your team focused during holiday distractions… and still let you all celebrate the season.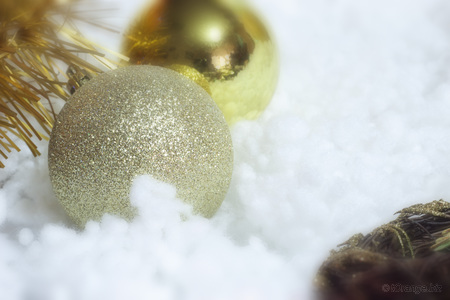 Strategy 1: Shoot for Small Wins 
You already know that breaking large goals down into smaller ones is a great way to motivate your team. During the distraction-heavy holiday season, think in terms of tiny goals. Microgoals, even. 

Present each tiny goal during your daily stand-up, or send out an email and call your team to rally for the day's achievable cause. If appropriate, assign tasks for each team member for the day; just be careful not to micromanage. Check in periodically to see how everyone is doing. Microgoals help everyone stay focused on one measurable goal, and keeping it tiny makes it feel fun and very, very doable. 

Strategy 2: Bring Up Something New 
If your team is having trouble working up enthusiasm for projects that have lost their luster, use the holiday spirit to work on new, interesting projects. The allure of a new task or project is difficult to resist, and the energy it brings can help everyone stay focused and make good progress on the initial structure and tasks required. Plus, you'll all return from holiday vacations with good progress already made on a new project. 

Strategy 3: Focus on Closures 
Another way to help your team stay focused is to clarify what needs to be done to achieve closure on open loops and projects. If responsibilities aren't already clearly defined, you may need to assign particular tasks. You can label the closure work as an end-of-year house cleaning for your team or department. It's always nice to wrap things up, so motivate your team by concentrating on actions that bring projects to a neat finish. 

Strategy 4: Don't Overreact 
You may think productivity is taking a dive, but you may not be right. Before you freak out about employees wasting company time or (horrors!) start micromanaging them to prevent it, take a good look around. 

Maybe there's a little more chatter and festivity than normal, but the increased mood might actually help your employees be more productive than normal. Good moods, light spirits, and festive environments can help people to think more creatively. Don't assume that productivity is lacking. Are your people still showing up, meeting deadlines, and participating? Then productivity might be right wh ere it should be. 

Strategy 5: Rewards, Not Reviews 
The annual review is one of the dreaded aspects of the holiday season, and experts say it's not something that actually helps employees. So remove the stress and anxiety by eliminating the annual review. Instead, incorporate regular one-on-one, casual meetings. You can start this new company policy in the new year. 

Replace reviews with rewards: employees appreciate recognition, cash, benefits, additional leadership opportunities, flexibility, and time off. Deliver rewards personally with a few specific compliments and your thanks for what particular person has contributed. The boost in morale, dedication, enjoyment, and loyalty will increase employee engagement, which is what turns a ho-hum workplace into a creative, productive powerhouse. 

Bitrix24 offers Free Unified Communication Software. Use promocode TIP10 when registering your free Bitrix24 account to get extra 10GB. 


See also:
What Your Team Really Wants for the Holidays
Before you place that order for more company-logo emblazoned travel coffee mugs, consider this: while your team will certainly smile and thank you for your thoughtful gift, what they really want is something totally different. 


Your Team Wants Autonomy 
Following someone else's set of rules is hardly ever fun. Unfortunately, companies often build a set of comprehensive rules, often for the sake of equality and organization. Great goals, but the end result could be unhappy employees who just wish they had a little more control over their own work. 

When people have more choices, they enjoy their work more, and are better at it. The choices don't have to be monumental ones: simply being able to arrange their desk and workspace, choose when to take their lunch breaks, and choose their own favorite tools can make a huge difference. 

Your Team Wants Opportunities 
Your people are smart and talented, and they want you to recognize their potential. You probably do that already, with praise and rewards, and that's a great start. But the next step is to start making more and better opportunities available for your team members. 

Open up some of the doors. Let your employees take on leadership, handle projects, deal with clients, and make calls that you've always made. If you've been a good leader, they'll know what to do. If they're not quite ready, and they make a mistake, you'll all learn from the experience and move forward more equipped for the future. 

Your Team Wants Respect 
While no one is going to be angry about a bonus or a salary raise, employees are looking for more than money. They want a workplace that respects individuals and treats people fairly. In fact, a recent survey shows that employees rank "respectful treatment of all employees at all levels" over compensation. 

Respect is one of the most basic ways you can show your team that you value them and what they bring to the business. From the way you address each individual to how you respond to their ideas, you're communicating whether you respect them or not. Communicate respect and treat all your team members as you'd like to be treated, and you'll build a stronger, happier team. 

Your Team Wants Flexibility 
Life continually changes, and it's difficult to deal for people to deal with the changing circumstances of life when they have no flexibility from their employer. You can give your team more control and more choices: from standard work time, telecommuting options, flex time, work methods, travel arrangements, to project management and communication methods. They'll be happier, more engaged employees when they have more flexibility. 

Ask yourself, "Why not?" Trust your people to make good decisions with their freedom and use their flexibility to be more productive, not to slack off. Most people want to contribute and do meaningful work; they're just struggling to do it under predefined rules that don't fit their lifestyle or priorities anymore. So help your people love their jobs and do better work . Flexibility allows them to fit their lives and jobs into one cohesive, enjoyable, and ultimately more productive and fulfilling experience. 

If you can give your employees a holiday gift this season, make it one or more of these. Sure, those windbreakers in company colors are neat; but your employees want, and deserve, more from you. Let them know you're interested in their long-term growth and success, not just in holiday trinkets that get lost a month later. You can still hand out the coffee mugs; just hand out some flexibility, autonomy, and plenty of respect while you're at it. 

Bitrix24 offers Free Collaboration Software. Use promocode TIP10 when registering your free Bitrix24 account to get extra 10GB. 


See also:
 
Being ready with a few prepared questions can make the sales process easier for you and more comfortable for your customers. Review these questions and have them ready so you can move those conversations forward to closing ground. 

Question 1: Name Your Problem 
What's your biggest project right now? 
What's the biggest problem you face right now? 
What's causing you the most stress right now? 

Phrasing your question in an open-ended way–one which doesn't allow for Yes or No answers–helps your customers to share what's really on their minds. And that's exactly what you want. 

Honest conversations build rapport and trust. They also help you to understand what your customers really need and which obstacles keep them up at night. When you can pinpoint their projects and their problems, you can start introducing the best solutions. 

Question 2: Name Your Change 
If you could change one thing in your life, what would it be? 
If you could change one area of your business, what would it be? 
What's one change that would really help you? 

This question helps your customers to break out of a limited mindset, bound by time and budget constraints, and dream a little. What would really improve their lives and businesses? As an objective listener, you can help them see that the change they want isn't that far out of reach. Then you can help them build a realistic plan. 

Or, as you listen, you might see that the changes they name aren't real improvements or the smartest investments. Introduce other ideas that might be doable and offer the help you can to accomplish those goals. 

Question 3: Name Your Obstacle 
What's holding you back from making this change? 
What's keeping you from deciding on this purchase? 
What's the best reason you have to walk away from this opportunity? 

Every customer has a list of reasons why it's easier to say no. Sometimes staying stuck in a rut is more appealing than working up the energy to move forward. Of course, your customers won't say that; they'll just list their reasons: "It's too expensive," or "It takes too long," or "It's not the right fit," or "We've tried that before." 

Instead of putting your customer on the defensive, go ahead and invite their best reasons to say no to your offer. When you remove the conflict from the conversation, your customer is more likely to be open and see that their best reasons are, maybe, not that great. And, with that clear list of obstacles, you can answer each one of them specifically. 

Question 4: Name Your Need 
How can I help you right now? 
What can I do to help you most with this problem? 
What kind of help do you need the most? 

This is the kind of question that customers try to brush off; don't let them. If their first response is negative, rephrase the question and ask again. We all have needs, but we're not all used to asking for, or accepting, help. 

There's just one caveat here: be ready to provide, to the best of your ability, what your customer needs. That might be time to think, more information, further meetings, or some other resource you can provide. Do what you can to show your customer that your priority is to help them however you can. 

Question 5: Name Your Benefit 
What will you miss by not taking this opportunity? 
What do you think you'll miss if you don't move forward now? 
What do you risk if you choose to walk away? 

Discussing problems, obstacles, and needs will provide plenty of opportunities for you to share the benefits of your product or service. What's left is to let your customers convince themselves. That's what this question does: you're helping your customers tell themselves what they could gain, and what they risk losing, by saying no to the sale. 

Don't be afraid to repeat questions in your conversations. Sometimes the first answer (or two) is a quick response without much thought in it. When you present the same question, rephrased, a few different times, your customer gets a chance to think about it and answer honestly. You gain insight into your customer's real needs and insight to lead your customer to the right solution for those needs. 

Bitrix24 offers Internal communication tools. Use promocode TIP10 when registering your free Bitrix24 account to get extra 10GB. 


See also:
-Â How to Build Trust with Your (New) Team
-Â Which Approach to the To Do List Is Right for You?
-Â 3 Keys to Better Work: Practice Skills, Dive Deep, and Ignore Stuff
-Â Why Is It That Some Leaders Amplify Intelligence, While Others Drain It? - Interview With Elise Foster